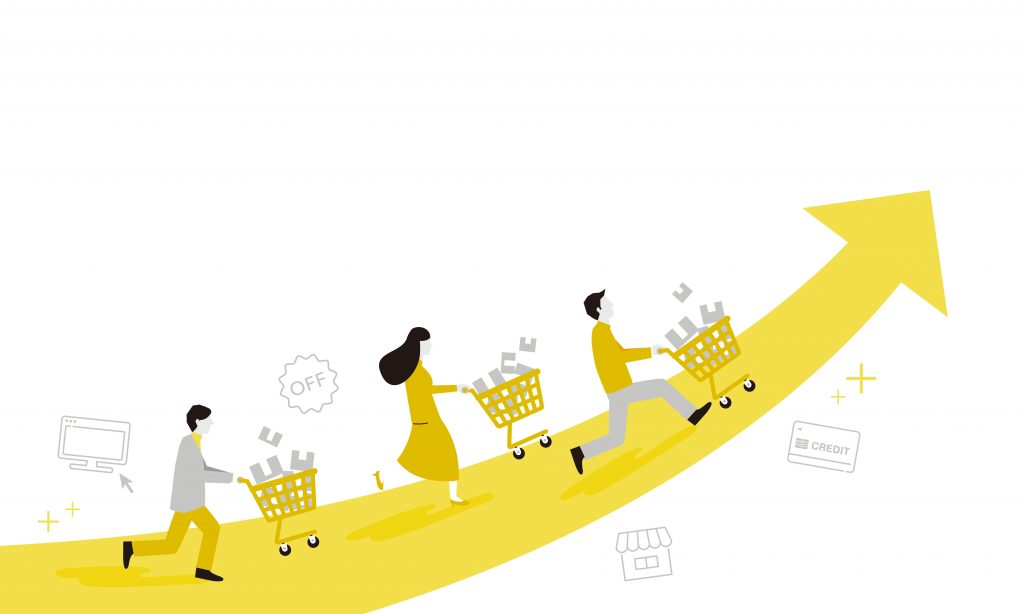 An Amazon Storefront is a great way to capture customers. When they're on your storefront, they're not seeing your competitors' products; it's as if they're in your shop, not on Amazon at all. And while they're in the shop, they may well see other things they want to buy. (Remember going to the grocery store and coming out with a load of stuff that wasn't on your list?)
Your Store is also the best way to communicate your brand on Amazon. Product pages, however much you use the create opportunities you're given, look like Amazon product pages, but your Storefront can look like your brand.
One key to success is to create a Storefront that has more than three tabs. According to Amazon that can nearly double user retention, and adds a third to sales per shopper. After all, you've given them a couple of reasons to click on to the next tab, and see what's there.
Another crucial factor is to update your Storefront regularly with new content. Again, Amazon's own research shows that sites which have been updated within the last 90 days get a fifth more repeat visitors, plus a significant sales per visitor uplift.
Don't rush to get your Store set up. Less is more when it comes to the content. For instance, you need to get a strapline that stresses the big benefit of your brand. That could be "we help you organize your clutter," "making your kids healthier and happier," or "run faster, have more fun". You'll surely be able to work which of those benefit statements belongs to a vitamin supplement for juniors, a storage box business, and a provider of gear for leisure and competitive runners.
This one statement (just a single motto, maybe five to ten words) will do more than any amount of closely worded copy to get your brand recognized.
You'll also want one hero image. This will go on your banner image, right across the top, and it's the content that can really captivate a customer. Selecting this image and selecting the right strapline are crucial to getting your brand across on Amazon, so take the time to brainstorm, then choose the best idea and keep refining it. Skipping ahead on this stage could cost you customers and sales in the long term.
Storefronts are highly visual so make sure you think about them visually. For instance, you'll want a color palette that underpins your brand values. It might be warm, striking, cool, earthy, frivolous, passionate… Every photo you use should fit the palette (apart from product photos which Amazon regulates), so you may need to do a little photoshopping.
Make sure everything fits. Nothing screams "amateur" more than a bright red "buy it now" button in a Storefront that's entirely based on a muted green and yellow springtime palette.
Single words, word clouds, quotes and mottoes work better than full paragraphs. For instance use quotes about your history and mission – "I wanted to make cat dads proud," "because every home needs some happiness" – as headlines or section headers.
If your product isn't visually exciting (how many pictures of vitamin bottles can your eyeballs take?) then find an exciting way to show its benefits. For instance, depending on your customer base, your vitamin store might feature
• a black/silver/red color palette and bodybuilding photos, for male athletes
• a warm color palette and soft focus, with photos of kids, for junior vitamins
• natural earth colors and foliage colors for families and women who want an all-organic supplement
• maybe cooler green and lots of white for weight loss supplements aimed at women.
Organize your store by tabs. Again this is something you need to think about before you decide, since most products can be divided in different ways. It might be obvious (dresses/trousers/sweaters/tees) or you might divide your garments by print design (floral/leafy/abstract) or even by body type (tall girls / lots of curves). You might also decide to have a page for new products or special editions.
Finally, make sure your store works in mobile. That's where nearly three-quarters of sales come from!
Once you have your storefront set up, you can link PPC ads to your store rather than to Amazon. That can make your ads more cost-effective, as you can sell multiple items rather than a single item per ad. Amazon will also deliver you all kinds of metrics about your store, so you can see who's coming to your store, where from, and what they're buying – information you can use to refine your Storefront and make it even better.