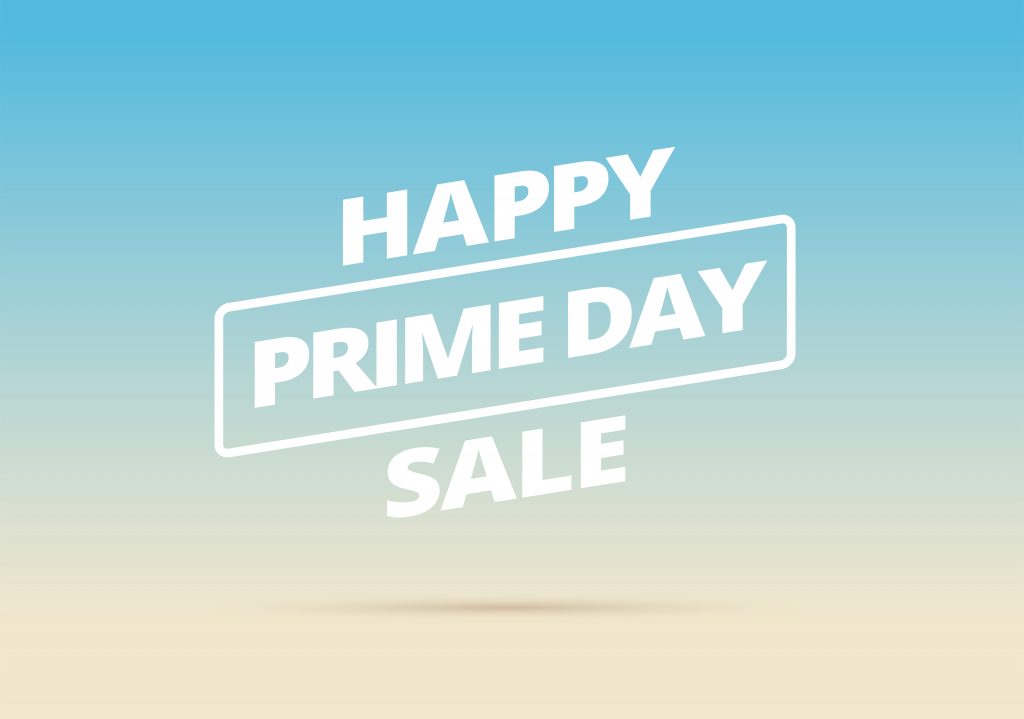 Amazon has announced that Prime Day 2022 will be in July. They haven't, as yet, given a firm date, but it's time to get moving if you want to be ready to make the most of it.
Prime Day moves around – it was in June last year, and October in 2020. This year, it's likely to be a bit more complicated for sellers, as supply chain issues mean it's going to be difficult to get stock resupplied quickly in time for the promotion. If you need resupply, get it fast or it will be too late. Make sure, if you hold buffer stock, that you've got as much inventory as possible in the Amazon warehouse before Prime Day. You don't want a #PrimeDayFail hashtag if you get a stock-out!
Trends this year will be a bit different from last year. Consumers are reducing their spending – that was very clear from Amazon's first quarter results, which showed revenues growing much more slowly than last year. They're looking to save money on what they do spend, so discounts really help to sell a product.
While we're out of the worst of the pandemic, it's changed the product categories that consumers are spending most on. They're spending more at home, for instance on home cooking rather than going out to restaurants – a great opportunity if you sell kitchen equipment or gourmet ingredients. They're spending more on home decor, and they're spending more on self care – aromatherapy, scented soaps and candles, yoga mats, gratitude journals, herbal infusions, and weighted blankets, and more.
Assuming you've worked out your resupply (you have till June 20th, if you're in the US, to get your inventory into Amazon's warehouse), what do you need to do next?
First of all, make sure your listings are optimized. If you haven't checked them over in the past six months or so, check them out for SEO, statement of product benefits, and good photos/infographics. If you don't have a video, add one – it vastly increases the chance of a purchase. It's no use getting people on to your product page if they don't buy!
If you don't yet have a Storefront, it's time to get one. That's an extra weapon in the battle for Prime Day sales, as well as a long term way to boost your brand.
Secondly, work out your marketing for Prime Day. This year the focus is going to be on ways to save money, so try to offer multiple ways to save – use coupons, promotions such as 50% off the second product bought, or even Buy-One-Get-One-Free, promotions on discount websites, coupon promotions through social media, package deals. You might consider partnering with an influencer to share coupon codes. (You've already missed the boat on Lightning Deals, unfortunately.) Prioritize Prime Exclusive discounts and Coupons, which will get your products a 'Prime Day Deal' tag and help them stand out. Create a Prime Day Package of bundled products (get this set up well ahead of time).
Try to have a theme to pull your Prime Day advertising together, rather than taking a scattergun approach.
Think about your marketing mix. Run as much publicity as you can outside Amazon; on your website, email list, and social media. Make a TikTok video with the coupon code in it. Plan a gradual build-up with teasers as we move towards Prime Day. Think about using Amazon's sponsored brands and sponsored display ads, as well as PPC. For your top products, boost your PPC budget in the month before Prime Day.
You might also think of Prime Day as a great time to price old stock to sell. If you are able to make a deep discount offer, it's time to sell out your old products if you can.
It's also a good time to promote a new product – and if you do, look into whether you can use the Amazon Vine program to boost its reviews at the same time. Make Prime Day work for you – and start doing so right now