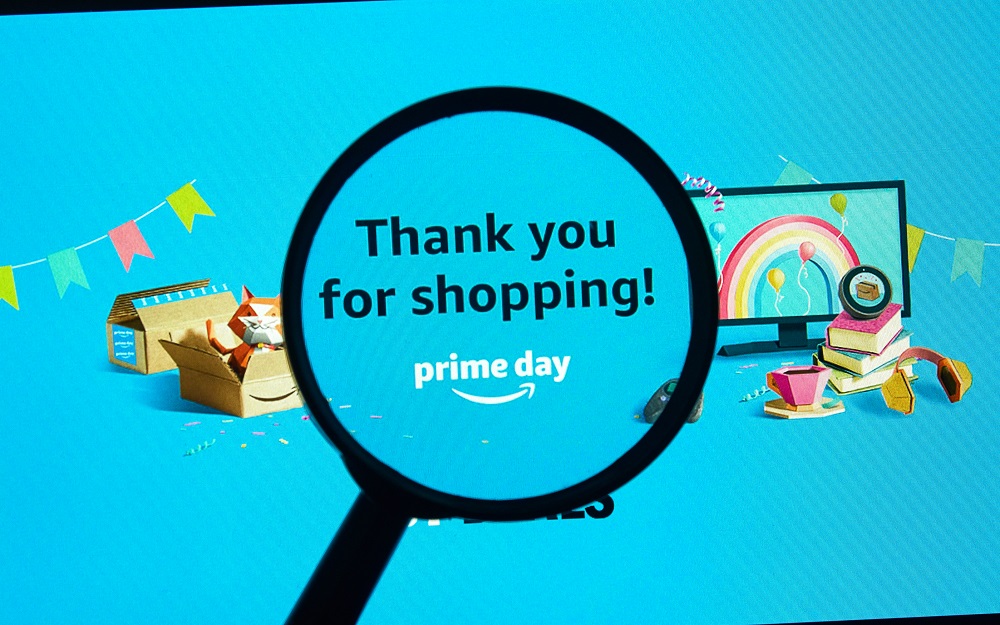 Amazon Prime Day is always a great time to boost your sales. First of all, Amazon does a whole load of advertising in the run-up to Prime Day, so you can piggyback on those ads and the high consumer awareness they create. Secondly, buyers are on the lookout for deals and in the mood for buying, so it's a good moment to catch them on your product listing.
Only one problem – we're not quite sure when Prime Day is going to be. But most likely it will be soon – it's usually (though not always) in June or July. And usually, despite its name, it's at least two days of marketing extravaganza and great offers, making over $10bn of sales. So how can you make the most of it?
First of all, get yourself prepared. Make sure you are stocked up. You want to be running with a bit more inventory than usual so you don't run out. Check what's in the warehouse, using Seller Central, and boost any products that are getting a little bit low on inventory right now; you only have till the 15th of June to do it.
If you can't get inventory into the warehouse, but you operate a buffering system, you can offer a Fulfilled By Merchant alternative using the same ASIN. You simply need to add a new SKU to identify the FBM product. If you can't pack the items yourself you can use a third party fulfillment center; this costs money, so use this technique for your high-value and high-margin goods.
You might also want to check your pricing. You need to be competitive to get Amazon's search engine putting you in the top ranks. If you have products that aren't looking price competitive, it's time to do something now, rather than panic as Prime Day gets closer. You don't need to be the absolute lowest price, but you need to be among the lower priced offers to get the best results.
Secondly, think about how to get your fair share of the boom in sales. In fact, why don't you try to get a bit more than your fair share? There are quite a few ways to do this.
• If you run active social media channels, make sure your buyers know that Prime Day is coming!
• Run special deals to give potential buyers that little extra temptation to buy right now once Prime Day is here. For best results, run a number of different types of deal – coupons, Buy One Get One Free, percentage off multiple orders (all of which you can organize from Seller Central's Promotions tab).
• It's too late to do Prime Day deals or lightning deals – you had to get those done in April! But you can still offer Prime Exclusive Discounts, which only Prime subscribers will see on your product listing.
• Boost your advertising in the week running up to Prime Day, particularly on really popular items.
• Additionally, if you have a couple of products you want to sunset, this might be a good time to try to sell out your inventory with a really good offer.
• Aim to shift your higher priced and higher margin items. For instance, if you have a regular and a 'luxury' version of the same product, Prime Day might be a good time to create a tempting offer on the luxury version. Buyers who normally would buy the regular version might take advantage to move upscale for a bit less than they'd normally pay.
Have a great Prime Day. And don't forget, if you need something like a new printer for your business, Prime Day is a good day to buy one at a discount!