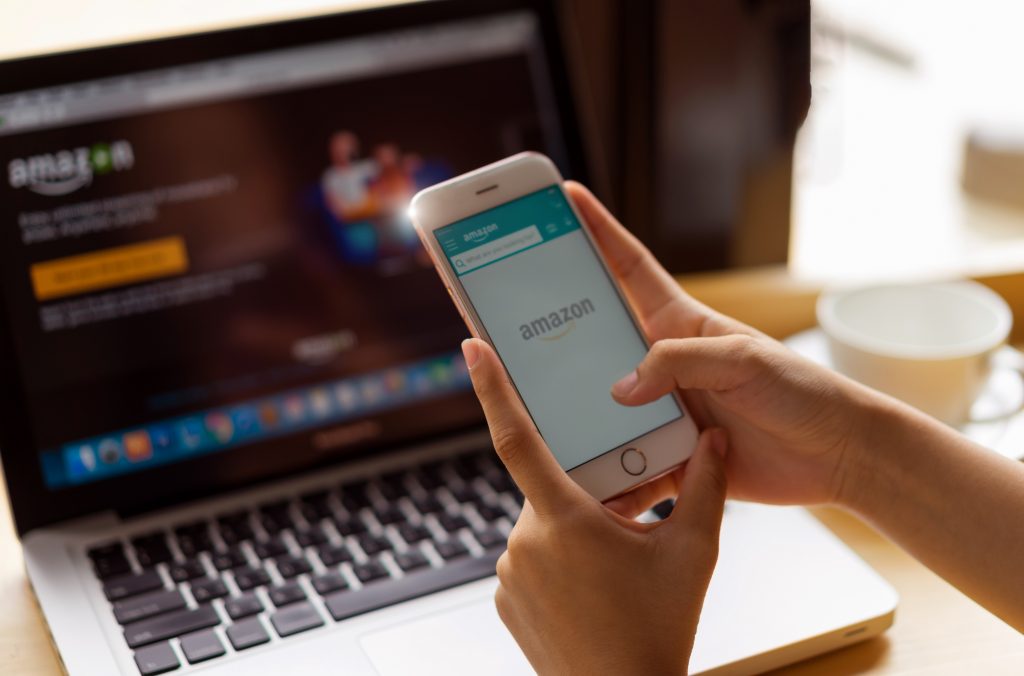 Everyone knows that you really need to rank on the first page for Amazon search. But fewer people realize just how important it can be to have your product grab the number one spot on page one.
According to one survey we've seen, click through rates for the top ranked product are more than double those for the second rated product. The top ranked products get nearly a third of total clicks. The third, fourth and fifth ranking products get smaller portions, but the fall isn't nearly so steep as it is between the two top products. So the message is; if you come first, you get the lion's share of click-throughs.
It's worth fighting as hard as you can to get to number one. On the other hand, it's not worth duking it out to go up from, say, four to three.
Okay, let's say you want to do "zero to hero" in just a couple of months. Can it be done?
Yes, it can. And here's how.
First of all, get your keywords right. Don't just spam them everywhere, place them with craft, strategically.
For instance, if you stuff your title full of keywords, customers may actually be turned off. The first five words are the most important – they're the first ones the customer reads, and sometime the only ones, if they're searching on a mobile – and if they're "Green Extra Large Environmentally Friendly" and don't mention that your product is a tyrannosaurus rex costume, you're sunk. So make sure your extra keywords come later; "Cute tyrannosaurus rex fancy costume" works a lot better, then add the size and color.
On the other hand, the bullet points are just the right place to put those long tail keywords that are very specific and will bring customers with a particular need. "Leather handled tactical knife", "solid wood four-poster bed", whatever. Add more in the longer product description.
And then… go that little bit extra and add your back-end keywords in Seller Central. The buyer won't see these, but Amazon's search engine will. But you only have 250 characters – about 30-40 words – so choose carefully!
Next: Use the parent-child feature for product variations. If you sell dungarees in red, blue, and black denim, in sizes S through XXL, you could advertise each separately, but using the parent-child product listing you get all your variations on one page. You also get all your reviews on one page – which gives all your products a boost in the search engine, even the tiny size red dungarees that hardly ever sell.
Reviews are important in Amazon's universe, so get those reviews coming in. Social proof affects your conversion rate, which affects your search placement; and the number of reviews (if they're good ones) will push you up a place or two as well.
You have to comply with Amazon's rules – they're very strict about offering any recompense for reviews. But you can use the 'Request a Review' button in Seller Central and it should boost your reviews. It should boost them several times, not just a few percent.
If you haven't got 30 reviews yet, you can enroll in the Vine program – you let Amazon send out 30 products, free, to vetted reviewers. They'll test it and review it within a month, so it's a great way to get new products started.
And don't forget to use a product insert to ask for reviews, give information about your business, and get people to follow you on social media or on your blog.
Also, engage with negative reviews (which you can do if you're enrolled in Brand Registry). The job here isn't just to say 'sorry', but to see if your customer got a defective product, understand how they used it, and if necessary take some action. You might improve your product, or include a video showing how to use it on the product page, for instance, so the issue doesn't recur.
And finally, back this all up with a PPC ad campaign. Even if you limit it to $10 a day for a few weeks, that's nothing compared to what you spent on the product, and it should see your product zooming up the charts.