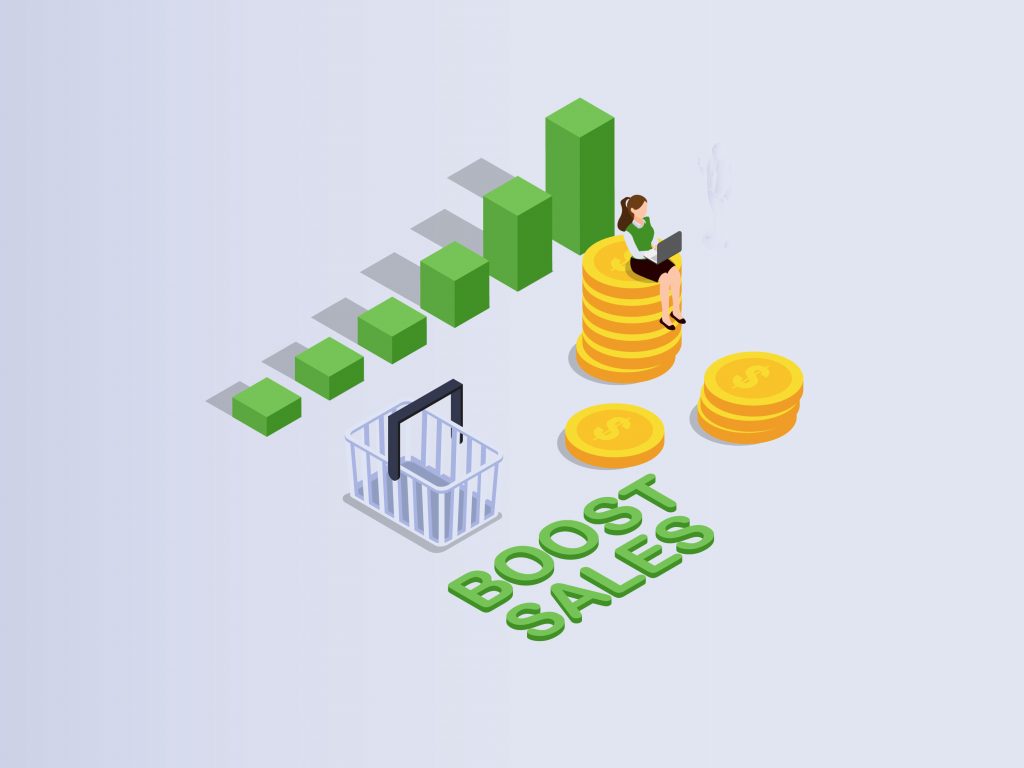 Sometimes you're so busy running your business that you hardly have time to think. You may be fire-fighting all the time, or focusing on improving certain business operations, and before you know it, your sales are stagnating. They may not be crashing, but you've stopped growing. You need a fix!
So here are a few suggestions on ways to improve your sales volumes. Some will appeal to you, or be easy to implement, and others won't; it depends on your products and your business.
One good way to start is to think about going global. Remember that Amazon has 20 marketplaces worldwide and is continually opening new ones. You may find the market for your product is less competitive in some of those marketplaces, or lacks a strong market leader. If that's the case, you'll be able to break through pretty quickly. However, make sure your product is appropriate for the country's climate and culture.
Another way to push your sales forward is to put in a big effort on content. Blogs, social media, videos, more content on your product pages, more content on your storefront, are all ways to drive sales. Even better, if you send business to Amazon instead of relying on Amazon's search engine to deliver you customers, then you'll get a rebate and make higher profits.
If you don't have the time to do all the content yourself, spend your time developing ideas and specifications, and then outsource the job.
Consider using influencers not just to provide a single product review or feature, but to support your brand as a whole. Look into using them as affiliates/associates, so that they can get a percentage from your sales revenues. Often, it's a good idea to develop a relationship that already exists, rather than cold call mega influencers.
Create customer engagement with something special. If you have an anniversary coming up, like 5 years on Amazon, that gives you a great way to engage customers with anniversary discounts, special deals, and your brand story. Try to find relevant ways of doing special offers, like 'the first five orders every day' or 'five for the price of four' multipacks.
Or run a customer competition or survey. If you sell cat food, run a 'cutest cat of the day' competition on Facebook; if you sell kitchen equipment, have a competition for the most interesting recipe using a given ingredient. Or you might run surveys on such topics as "How picky is your cat?" or "What has your cat destroyed?" which could give you ideas for pain points you need to solve with some new products.
Add a new platform. You're already on Youtube, you could add TikTok (though your videos will need to be shorter and snappier). You're on Instagram, add Pinterest boards as well. You're on Facebook, so add a Twitter feed, and make it point to your Facebook and blog posts. Link your new platform to all the others, including Amazon, and you'll get even better results.
Find a way to differentiate yourself from the competition. If you're in a product area where a lot of your rivals are selling rather chintzy, cutesy designs, is there room for a rock chick / punk rock approach? Or you might do the reverse – a multi-tool which usually sells to men opened up a whole new market with pink and purple multi-tools "for women who Do It Themselves".
Finally, just try a big splurge of advertising. Sometimes, you'll also need to hone your advertising and make sure it's better focused. Quite often, though, you may find that while your sales have been growing, you haven't increased your advertising. All it takes is to boost your ad budget, and you'll see sales up and running again in no time!