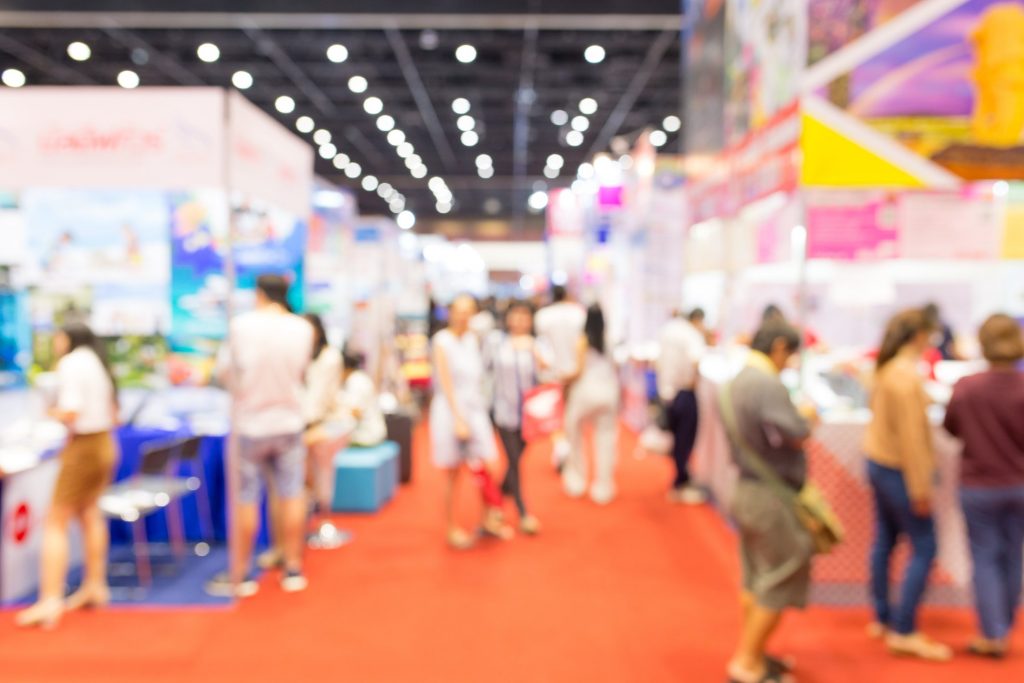 The first key to getting the most out of trade shows is to prepare properly. Eighty percent of your returns will come from doing the right prep.
Don't just turn up. Pre-register. You'll get a confirmation you can print out, which will save you queuing. You'll also most likely get access to more information by pre-registering, which will help your preparation.
Research the exhibitor list. Decide who you want to see, and try to set up appointments in advance, mentioning your main interests. That way you are expected, someone will already have prepared appropriate materials for you, and you'll get to see a salesperson, not someone who's just paid to hand out brochures.
Also, of course, you'll save a lot of time that you'd otherwise spend waiting for people.
Research the exhibition site. Some of these exhibitions are huge and include a number of different halls or pavilions. Where are you going to get the best return on your time? Where are most of the companies you're interested in? If all the kitchen products guys are in one place and all the bath towel guys in another, plan your time carefully so you're not running backwards and forwards all day.
Create your elevator pitch – "Hi, I'm Anna, and I'm purchasing manager for KuchiCook, which sells designer kitchenware and consumables on Amazon and through its own website. We sold, among other things, 100,000 tea strainers last year, and we're looking for new products." Memorize the gist of it. Have it ready running in your head as you put your hand out to shake.
Have pictures of the products you sell, and an RFQ, ready to mail while you're at the fair – putting you ahead of the guys you do that when they're back at the office. Make sure you have a rough idea of your annual purchasing plans, and the size of your initial trial order, and mention these in your contacts – you're then way ahead of the guy who starts by asking what's the minimum order quantity.
Know the vital questions that you need to have answered, such as certification, what countries suppliers have exported to, and whether they use a quality control system or have ISO 9001 certification? (And of course, make sure that they can provide private label products.)
Now, pack your comfy shoes (even if you usually wear heels), because you'll be on your feet all day, and make sure you have your business cards, smartphone, a paper pad and pen, and your charger.
At the show:
• Make sure the company can supply the product you want to the market you want before you start getting involved. If they can't, be polite, but move on.
• Have a method for note taking. I like to photograph business cards with my smartphone and take pictures of the stand, and quickly add a voice note as I'm leaving. Other people staple business cards to a page in a notepad and then write the notes down.
• Taking a selfie with the salesperson is kind of cute, but also helps you remember who you dealt with. It's a nice human touch too.
• If you see products that aren't in your list of must-haves, but might be interesting, take a few photos, grab a catalog, and move on having been polite and brief – just explain, you have a number of meetings, but you are interested in possible future expansion of your business.
• Don't bother talking about pricing. It's way too early.
And finally, don't forget the follow-up. If you're at a multi-day show, do it last thing each day, don't leave it till you get home.
Follow these tips and you'll really maximize the value of your investment in attending a trade show, and that should give your business a real boost.