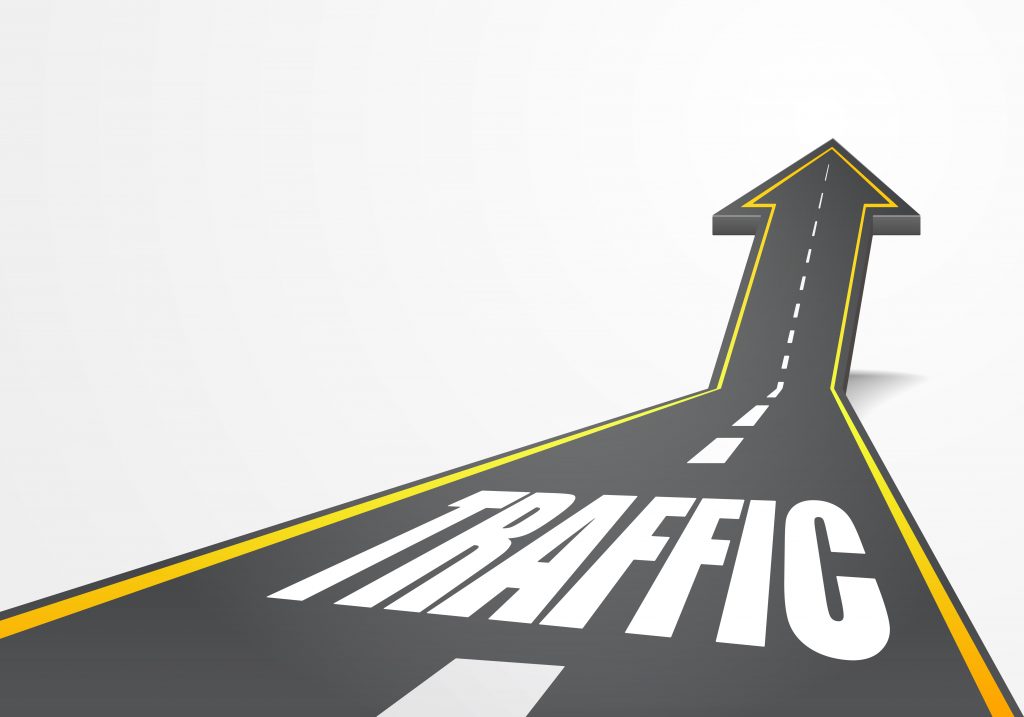 According to estimates we've seen, a third of customer traffic begins off the Amazon platform. While two-thirds of customers come to Amazon and start shopping, the others are following links they've seen elsewhere.
There are big advantages to this traffic. If you point customers from your website or social media to your product page, they will see your product directly. They won't have to search, and they won't see competitors' products up against yours. Or you can point them to your Amazon Store where they'll see all your products, not just the one they want, and they'll also see your branding rather than just a typical Amazon product page.
The first way to get this traffic is to have your own web page. Even if you only sell on Amazon, having your own web page is worthwhile. It's somewhere you can put unboxing instructions, how-to and troubleshooting FAQs, and other content your customers may find useful. It's also a hygiene factor for some customers – they don't necessarily want to read anything on your site but just knowing that it exists gives them more confidence in you as a seller.
If you have a web site but it doesn't link through to your Amazon Store or product pages, do something about that right now! It's easy enough to do and you should see sales benefit.
Linking your social media to your Amazon pages also helps. For instance, if your product lends itself to visual presentation – if you sell kitchen equipment, crafts materials, or décor items – Pinterest and Instagram are great places to be. Make sure you're using the right hashtags, as well as including product links.
Also key to social media is engaging with followers. These aren't places for passive advertising; if you're on Facebook, aim to answer a certain number of questions a day. For instance, if you sell watercolor paints and brushes, you might give advice on color mixing, using watercolor a part of mixed media artworks, the best paper for watercolor, and so on. You might even show some of your own work.
Look for blogs which are in your sector and which are also Amazon Affiliates. For instance, if you're selling kitchen equipment, send a complimentary package to a blog specializing in Asian cuisine, or French style patisserie, or speedy family meals, and the blog will link to your product in their review (and perhaps elsewhere). They earn money, and you get a sale; it's a win/win situation.
You might also consider Pay Per Click advertising on Google Ads or Facebook. These will deliver you slightly different results than PPC on Amazon, increasing your reach. Sometimes, though, people may need to see an ad several times before it 'clicks' with them. You might also consider sending the ad through to a landing page first, showing the customer your product, brand values, and so on before you actually send them to Amazon to shop. Consider the landing page as your warm-up act; it will make your visitor that much more likely to buy.
Finally, start an email newsletter and build up your database of customers gradually. Offer a freebie in return for signing up (such as "ten ways to lively up your salads" or "100 home makeover tips") and ensure you always have short, sweet, relevant content as well as those important links to your product.
Remember to comply with your local information regulations; keeping customers' personal information (such as email addresses) may be regulated, and an automated unsubscribe may be mandated. You may also want to think about how you're going to manage the list; if you have multiple products, at some point you may need to split your list to ensure customers get the most relevant selection for their needs.
These strategies will greatly expand your reach, that is, the number of people who see your product. Even better, Amazon will pay you to send them customers, in the form of a rebate on referral fees! (To get the rebate, you'll need to be a Brand Registered customer, and you'll need to use Amazon attribution tags to track sales coming from your off-Amazon referrals.)