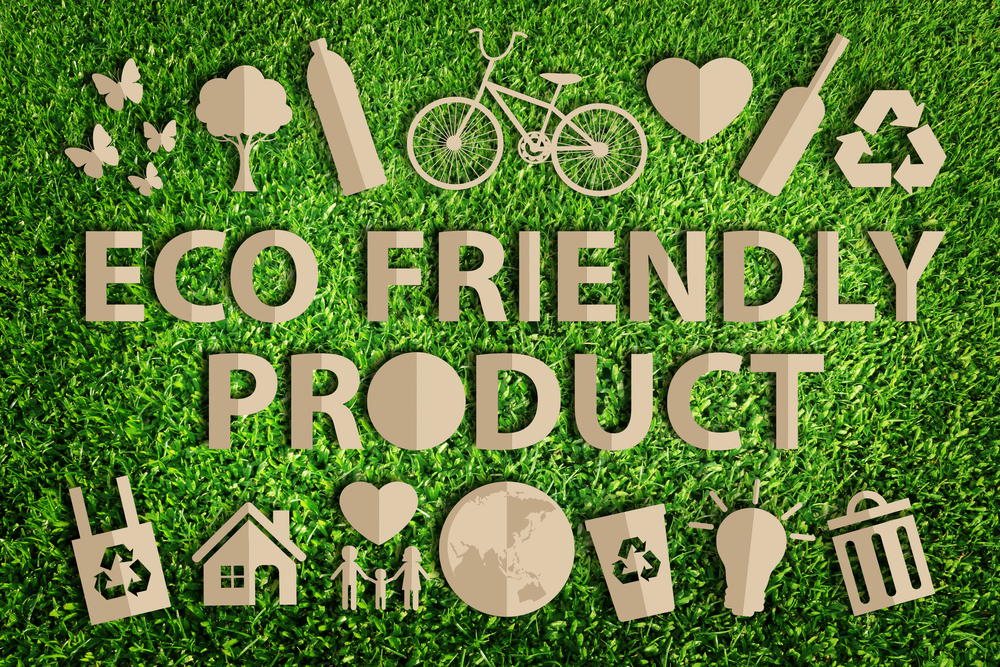 Searches for eco-friendly and sustainable products are increasing rapidly – more than doubling in a year. According to UK based organization Business In The Community, searches for "how to live a sustainable lifestyle" rose 4550 percent in the first couple of months of Covid lockdowns!
Amazon is also doing its bit, aiming to reduce carbon emissions with its Climate Pledge. It rewards sustainable products sold on the site with a Climate Pledge badge, and it's well worth having, as some customers will actively search for Climate Pledge badged products. You may qualify if you hit targets for energy efficiency, compact design, carbon neutral products, animal welfare (eg cosmetics that haven't been tested on animals), or responsibly manufactured products.
If you're setting out to be eco-friendly from the start, you may need to add specific conditions to your specifications, eg "made with FSC certified wood", or "must not contain palm oil". You'll also want to choose suppliers who understand the issues of working in a sustainable way. If they don't understand the issues, it's going to be difficult to get them to provide the product you want.
Suppliers with experience of working on eco-friendly products will be able to validate their claims with certification. (If a supplier can't, cut them off your list; nothing makes customers feel worse than having felt they'd done the sustainable thing, and finding out it might have been a con.) Organizations like Energy Star, FSC (the Forest Stewardship Council), Global Recycled Standard, or Rainforest Alliance can all help validate your product – Amazon has a useful list of organizations that it works with(https://www.amazon.com/b?node=21221608011).
There's a big market in sustainable and cruelty-free beauty care. People who care for themselves properly often care about the environment too, and many are aware of the issues, from animal testing to the use of harmful plastic particles in exfoliants, to the wastefulness of over-packaging.
Cutting down waste is important. Products that address the desire to cut out waste include reusable drinking straws, coffee mugs to replace paper or plastic cups, and reconditioned products (digital cameras, tablets, smartphones). But you can also address waste by using sustainable packaging (you can mark your cardboard box "recyclable cat toy" if you like). Containers that are reusable are a great idea – send out a luxury pen in a silk or leather case instead of a clamshell, for instance; for lower priced products, use recycled paper rather than plastic packaging, and make sure your customers appreciate the reason why.
Some natural resources are getting rarer, like wood, and wanting to preserve the rainforest means some other materials are getting more popular – bamboo is a big one right now. Bamboo can be made into paper, or formed into a laminate that can replace wood or plastic. Bamboo toothbrushes, chopping boards, and kitchen utensils are common purchases now.
As well as buying green, some customers also try to have a positive impact on the world through their purchasing, for instance through Fair Trade. Some sellers get their supplies from women-only businesses in countries where it's difficult for women to get a good education or a decent job – recycled clothes made into carpets, for instance. That's a fantastic story to tell, giving the purchase of a rug an extra dimension and leading to great word-of-mouth recommendations too.
Other sellers put a percentage of the purchase price into donations to environmental charities or associations supporting tribal peoples.
So in terms of attracting customers, responsible products work. But will they pay their way?
This is where, unfortunately, this isn't the right time to be trying to get a premium. People want to save the planet – but right now their budgets are stretched. They want to save the planet but also pay as little as they can to do it. So you'll need to be able to price competitively against unsustainable products – unless your product is one that can help your customers save money on their budgets, of course!