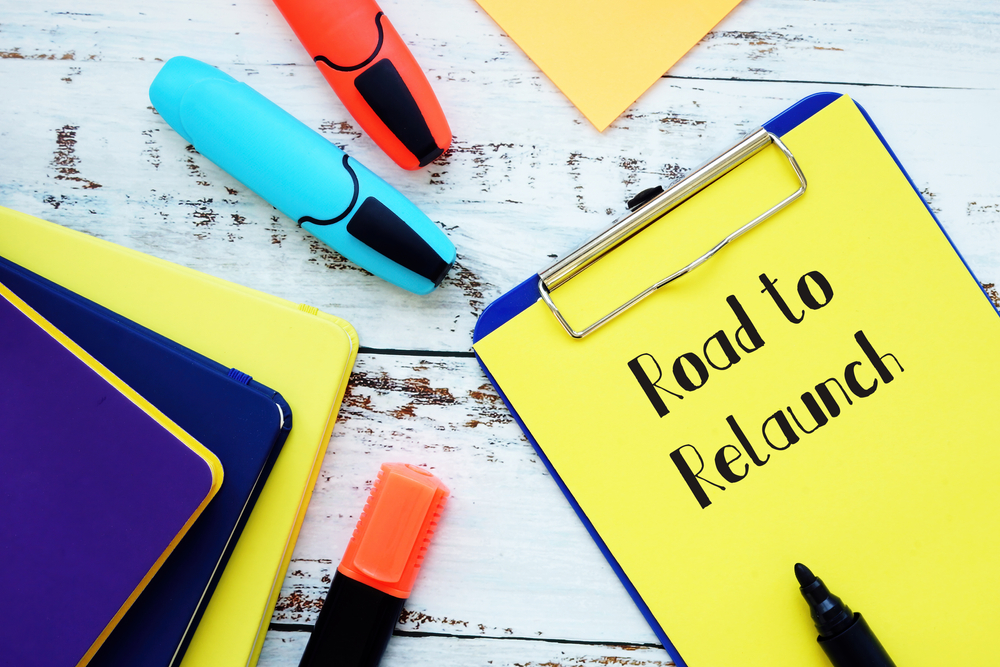 Maybe you have a product that didn't get off to a good start. You launched it at just the wrong time. Or maybe you have a product that has started to see sales tailing off. Is it time for a relaunch?
It certainly could be. But before you start thinking about a relaunch strategy, do your homework. Find out what are the main issues with the product. For instance, is it not attracting any traffic, or is it not converting viewers into buyers? Whichever is the case, a relaunch could work well, but you'd need to take different actions in each case.
You may also want to check your competition. Did a new entrant arrive with a glitzy new product? Has a major brand entered your niche? Are your competitors including accessories with the product, or offering bundles or multi-packs? Is your pricing out of line? Think about the relationship between the price of your product and the value it offers.
And there's one other thing you ought to do. Check your subcategory. Amazon sometimes moves things around, and if your cat basket got recategorized as a dog basket, guess what; none of your cat-related keywords will work. (It's usually more subtle than that, admittedly, but if everything's optimized for a particular subcategory, a move could mean you are fighting with one hand tied behind your back.)
Once you've worked out the issues, you'll be able to pick the actions that make the most difference. But if you're making big changes, a proper product relaunch is useful, because it recreates the excitement of the original launch and can help distance the 'new' product from its unsuccessful predecessor.
For instance, giving the product a new name can help. This isn't about your brand name, it's about naming the individual product the way Ikea names its furniture. You might pick a city name for each colorway of a handbag, for instance: Rome for brown, Venice for blue, Florence for cream. Or you might pick scientists' names for your pen cases – Einstein, Curie, Turing. It gives your product memorability and character.
Rewrite your product listing. For instance, if your research shows you that your buyers come from a particular demographic, think about what is going to speak to them in particular. If your product sells to young families you'll talk about the fact it's safe or fun for kids, helps tidy up or wipe up spills, and so on. Read your reviews, too, and find out what language the four and five star reviews use; what did they really value? Is that represented in your listing? If not, that's an easy change to make.
Do fresh keyword research; sometimes what people look for changes over time. In particular, look for trending keywords and topics. You may have missed a lot of good keywords out before and that could have impacted your product sales.
Use as many media channels as you can for the relaunch, whether through making your own content or through advertising on them, or both. Try to get an idea where your buyers hang out; for any product with a visual or artistic angle, Instagram and Pinterest are crucial. Youtube is great for product demonstrations, while Vimeo tends to be a bit more arty, and Tiktok accesses the younger buyer.
Add extra sales channels too, if you haven't already; ebay, Etsy, even Walmart or Facebook Marketplace (best for local sales).
Find the right influencers to get on board for the relaunch. It's worth spending some money on this if you can create a bit of excitement. If you have changed the product in any way, be sure to point this out!
Once you've done all this, it's time to think about an aggressive relaunch, spending on ads, promotions, and discounts. But none of that will work unless you've got the rest right beforehand.