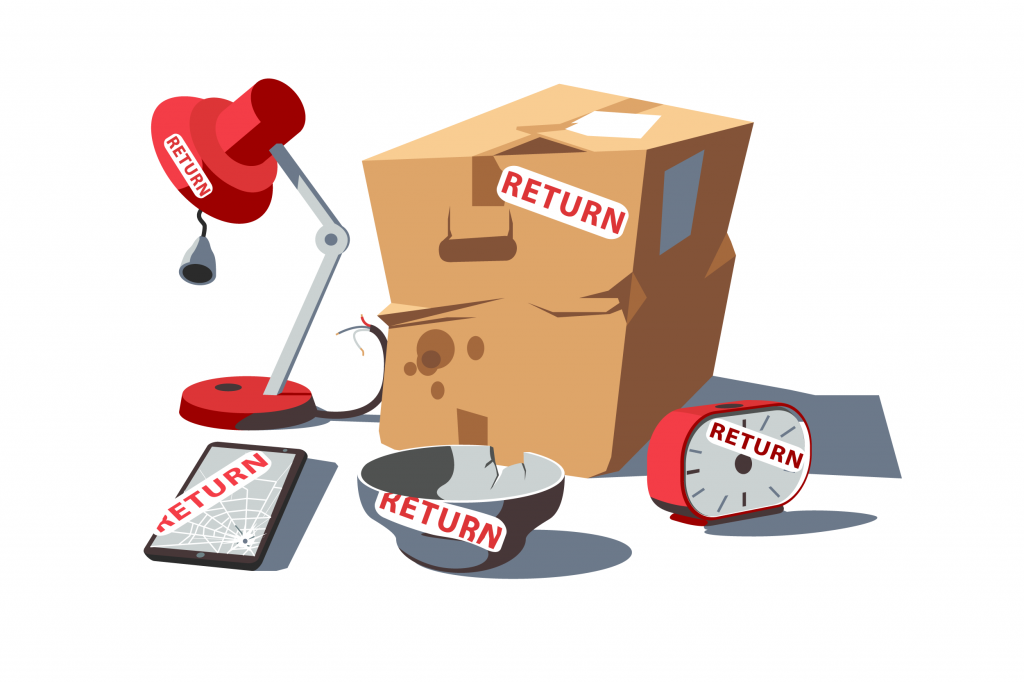 Amazon strives to be the most customer-friendly enterprise on the planet, and one of the ways it helps its customers is by giving buyers no-quibble refunds as well as a full 30 days to return the item.
In part, that helps make up for the fact that customers aren't in a brick-and-mortar store and can't touch, feel, or examine the product, or try it on if they're buying clothing. Customers who know they're not going to have to keep a pair of jeans that don't fit or a carrier that's the wrong size for their dog are going to be more ready to purchase over the internet.
But returns are now increasing. During the holiday season, the National Retail Federation estimates that 21 percent of online sales were returned, up from 18 percent the year before. Customers are becoming less tolerant if an item isn't precisely what they expected. Some are now ordering multiple sizes of garments so they can return the ones that don't fit, for instance.
Amazon has started taking action against customers who abuse their privileges, using its huge databanks to identify the over-returners. But even so, returns remain high and you need to allow for this in your budgets.
Amazon gives you a 'return insights' tool so that you can find out which of your products get the most returns, and whether returns are increasing or on the decline. That's useful information; sometimes it will accord with your perceptions, but sometimes you may see you've got much higher returns on one item than you thought.
If returns on a product are particularly high, you need to take action by working out the pain points, from your reviews and other data. For instance, sizing difficulties can be a big reason for high returns, so put more data on your product listing. For instance, a dog crate could have pictures of the breeds it will fit added to the sizing information; or you might say "all our clothes are cut big on the hips and calves for the fuller figure", or have graphical explanations of different types of jean fit (skinny, mid rise, loose fit, boot-cut).
Automatically, FBA sellers are enrolled on prepaid returns, which means customers will ship the product back at your expense. If your product is bulky or heavy, or low value, this is a real pain in the pocketbook. If covering returns would hit your profits, you can use Seller Central to set returnless resolutions for particular SKUs or for products which conform to particular criteria. That means if someone doesn't want to keep $5 worth of lead fishing weights, at least you won't have to pay $10 to have them returned.
Returns can sometimes be avoided by simply having excellent information and reactive customer service. If you sell products that need a little setting up, or have a knack to getting them working properly, make videos for your listings pages, and encourage customers to call if they have any problem.
Selling a luxury fountain pen for $176, one retailer got fed up with customers returning it because "I can't get ink into it" or "the nib is scratchy". They now send ink cartridges with the pen, and provide free replacement nibs to avoid customers having to replace the pen. They reckon their returns have dropped by more than a quarter.
Do this kind of thing, and you'll also find customers mentioning your service in reviews, so that future buyers will be reassured that if they have a problem, you're there to help.
You don't need to do it yourself; outsourcing customer care and after-sales service can be smart. However, don't forget the only approved way to communicate with buyers is through the Amazon messaging service.